Custom glass table toppers are the perfect solution to protect your current table while elevating the design of the piece. Or we can create a totally unique custom table with a piece of tempered glass as the top. There are many sizes, shapes, edging options and more to choose from, giving us the ability to create something 100% aligned with your specific needs and taste.
We offer custom glass table and table top services to the Chicagoland area.
Custom Glass Table or Top
We have the tools to precisely cut glass to size to be the exact dimensions and shape you require. Adding this layer of protection over any wood, plastic or other material table will increase the lifespan of your furniture while subtly enhancing the design.
We have also worked with customers who wanted a table top glass cut to size to fit on top of legs they already had. Popular styles and shapes include, but are not limited to:
– Oval or round glass table

– Square or rectangular glass table top

– Tempered glass table top

– Starfire glass

– Sandblasted glass

– Tempered glass

– So much more
We offer glass thickness ranging from ⅜" – ¾" with various patterns and colors. Go a step further and give your glass table or table top a more unique look with custom edging. Edging styles include:
– Barked

– Beveled

– Flat

– Ogee

– Flat

– Scalloped
Glass Table Top Replacement or Repair
Is your current glass table or table topper in need of repair or possibly needs to be replaced? Contact us to discuss further and we can help determine if it is repairable or if we need to review options for a replacement piece.
Custom Glass Tables & Table Tops in West Suburbs of Chicago
Contact us today to learn more about our custom glass table and table top services or to schedule a FREE quote. We look forward to partnering with you on your next project!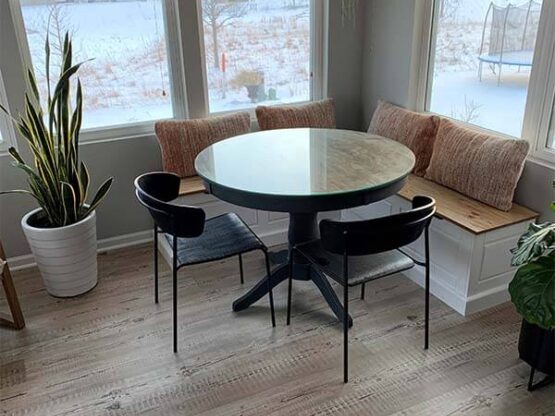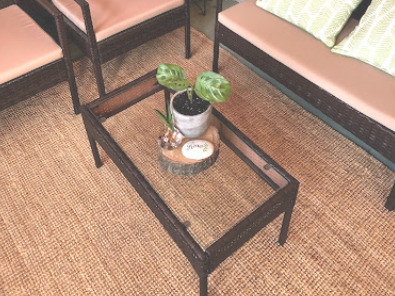 Contact us to get your custom glass table top quote, today!