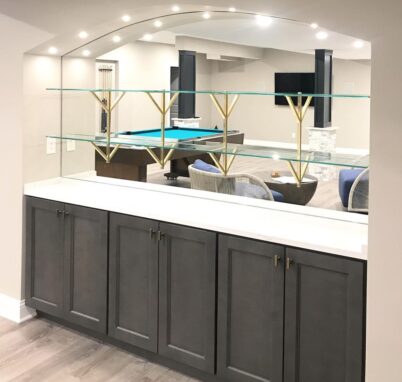 Glass shelves make a wonderful addition to a kitchen, bedroom, bathroom, bar, or office. Whether you want to add new bookshelves or shelf space inside a kitchen cabinet, glass shelves bring a touch of elegance to any room without crowding it, they even lend an illusion of increased size and depth to a space.
Glass shelves are less intrusive than wood or metal shelves. They allow light to pass through, leaving a glow on the translucent material. To magnify this effect, you can use special lighting from above or below the space depending on the look you are trying to achieve. Contact us today to get started!
Contact us to get your custom glass shelving quote, today!